Please click on the images below to see the Photo Gallery for each event.
A beautiful day for our Annual Meet & Greet Picnic!  Approximately 120 people attended, including 6 other Rider groups, Hellertown, Hatfield, Nazareth, Souderton, Levittown, Palmer, and Sons of Blackwater.  Thank You everyone for all your help!  We raised over $2200 to donate to the VALOR Clinic Foundation.
Installation of American Legion Post 950 Riegelsville 2023 Officers.  Thank you for your continued service and welcome to our new Officers!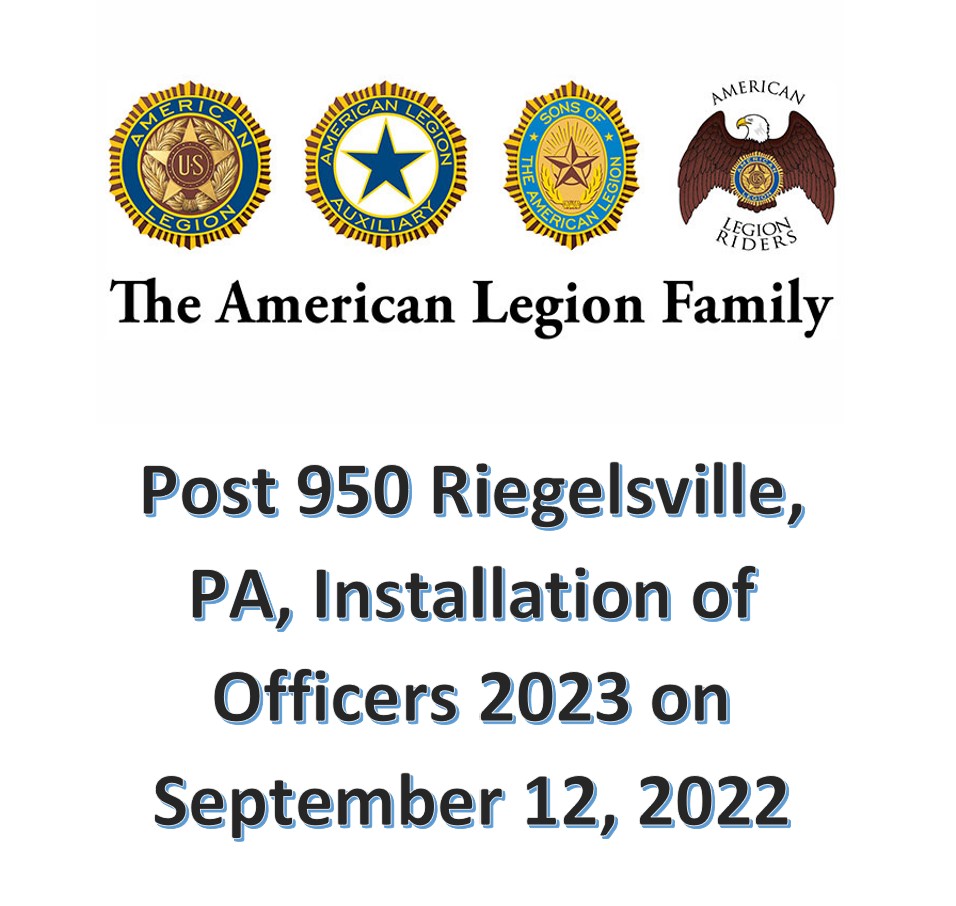 ALR Post 950 Riegelsville attended the Quakertown Legion Post 242 for their 9-11 Remembrance Ceremony.  They had a very nice service and a good buffet lunch after the ceremony.
Patriot and Paws – 7 Riders and 3 passengers and 1 guest rode from Post 950 to Cigar International, located in Hamburg, PA, then to the Hamburg Legion, Post 637.  Then to the Allentown Legion Post 576, then returned to Home Post 950.  We donated to Tail of Valor at Patriots and Paws 2nd annual poker run organized by Sons of Blackwater MCC hosted by Cigar International.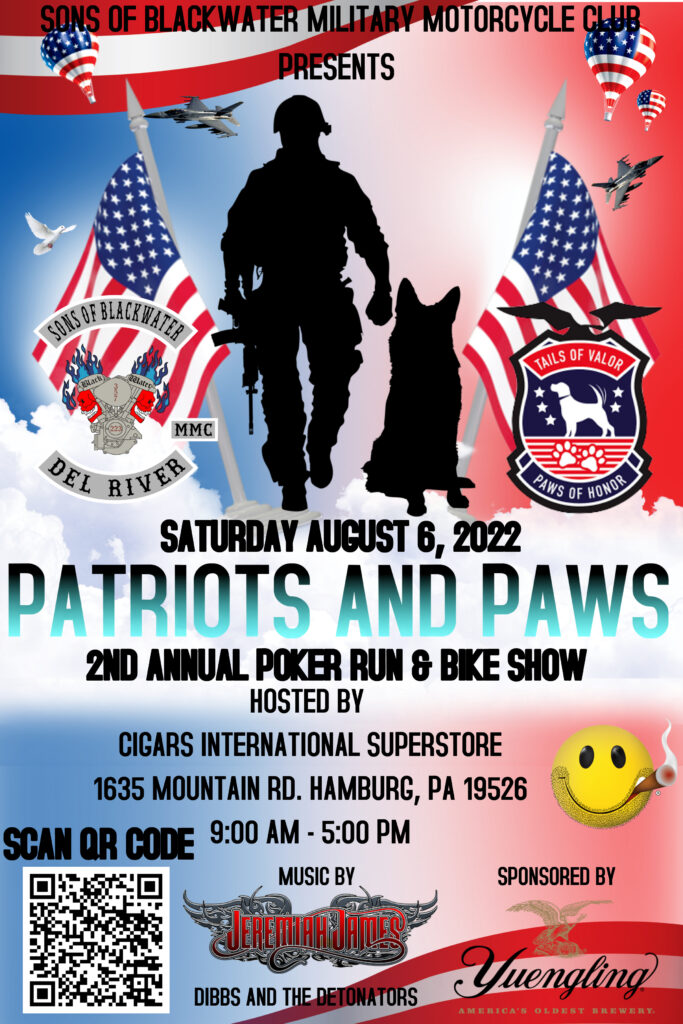 ALR Post 9 Annual Benefit Run for Veteran Suicide Awareness.   10 Riders and 5 passengers from Post 950 Riegelsville participated in the ride.  Rode from Post 950 to Palmer.  The Ride consisted of 4 stops – Gilbert Legion, Walnutport Legion, Hokendaugia Legion and Bath Legion.    There were 38 bikes in the group that Post 950 was part of and there were a total of 116 bikes rode 100 miles.  Great day of Food, Drinks, DJ and fellowship.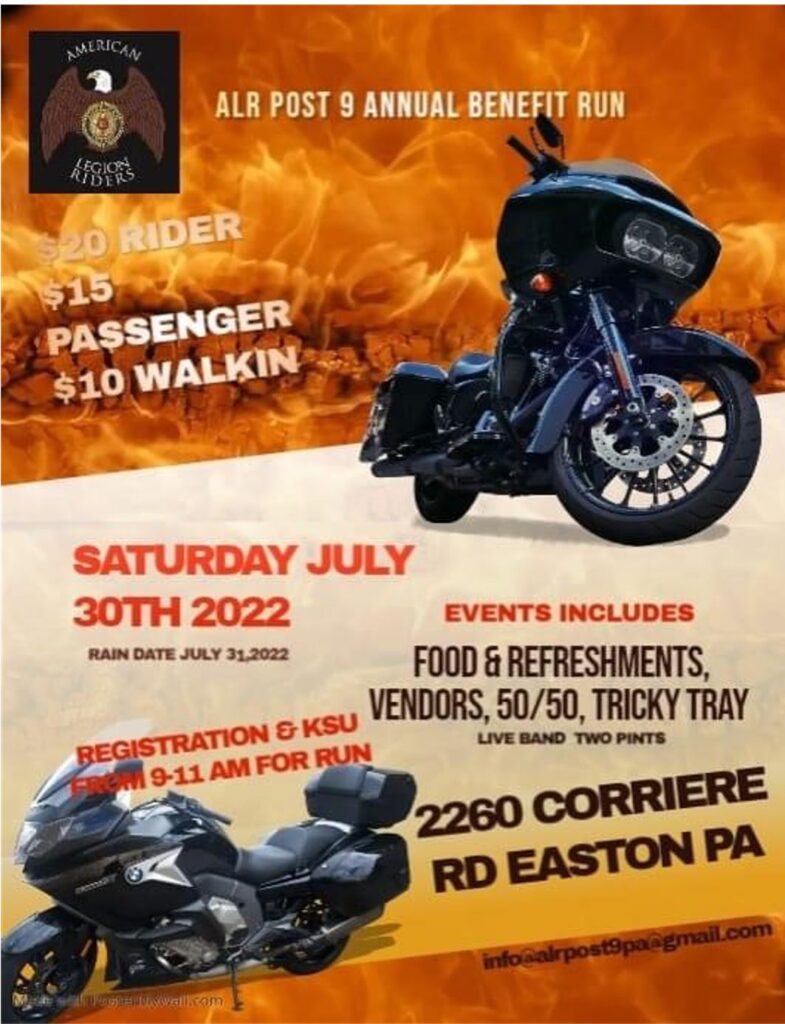 ALR Post 950 participated in the NAM KNIGHTS MC Memorial Ride on Saturday, July 16, 2022.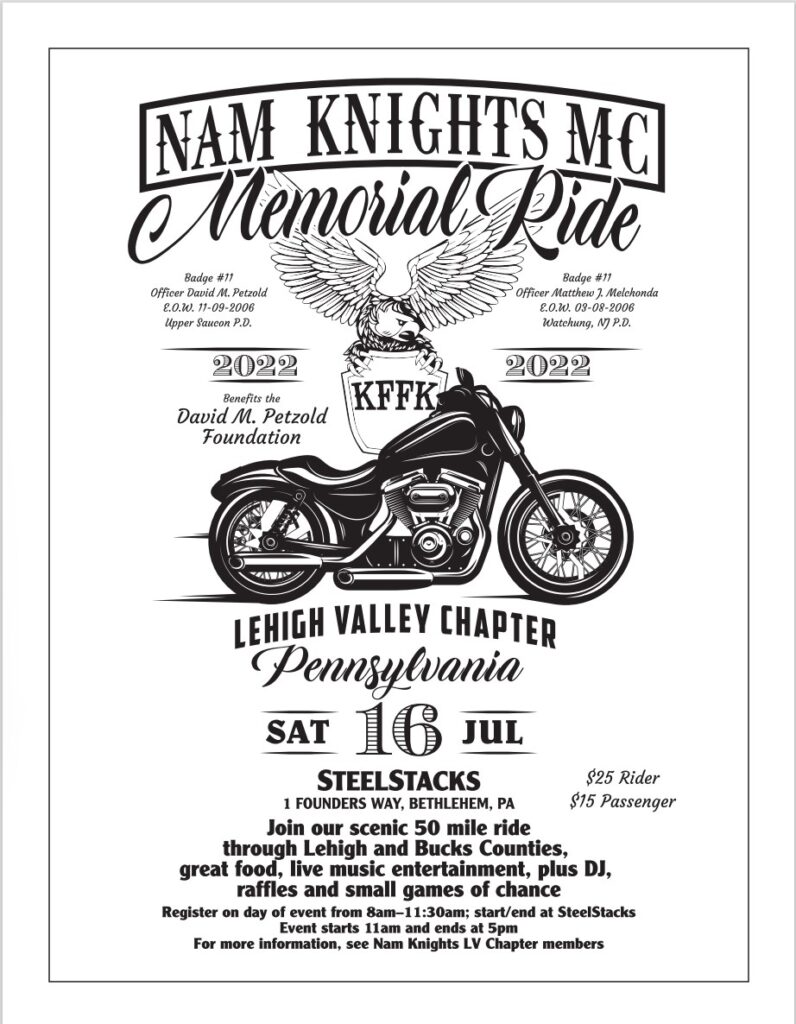 The Honor of Mouse's last ride.  There were 60 bikes that met at his house and JR rode Mouse in his bike to the American Legion Post 950, Riegelsville, PA, to Celebrate his life.  It was a great Honor to be part of Mouse's celebration.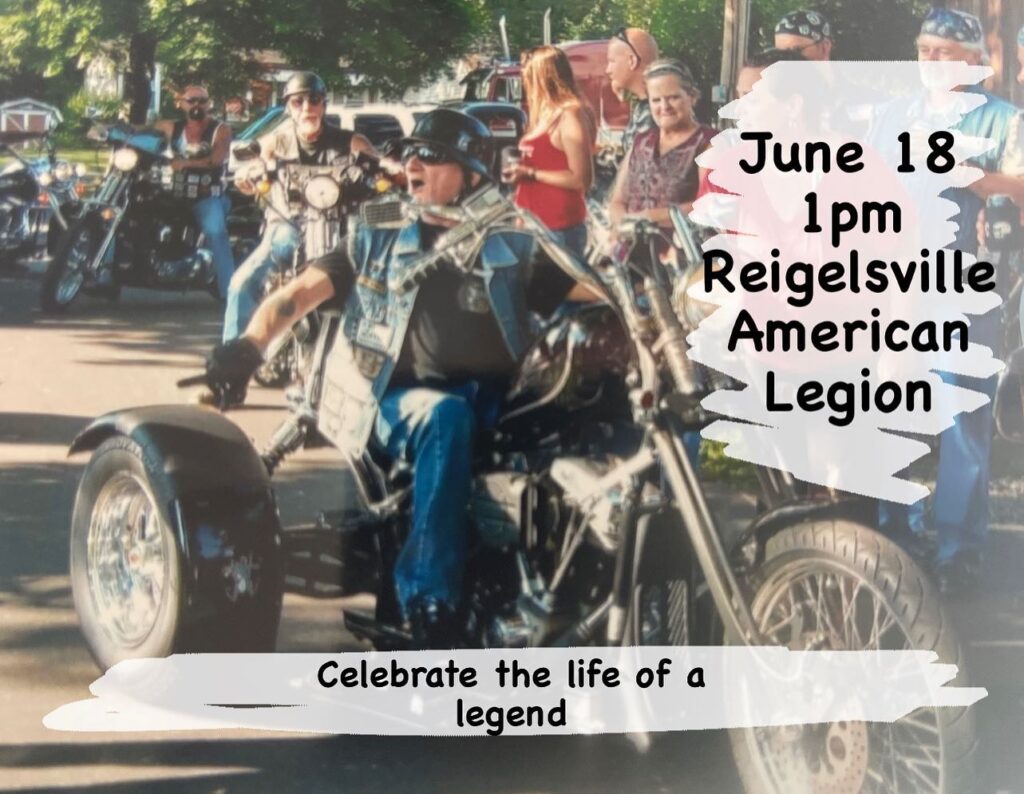 ALR Post 950 Riegelsville Memorial Day Ride to Washington Crossing National Cemetery, Monday, May 30, 2022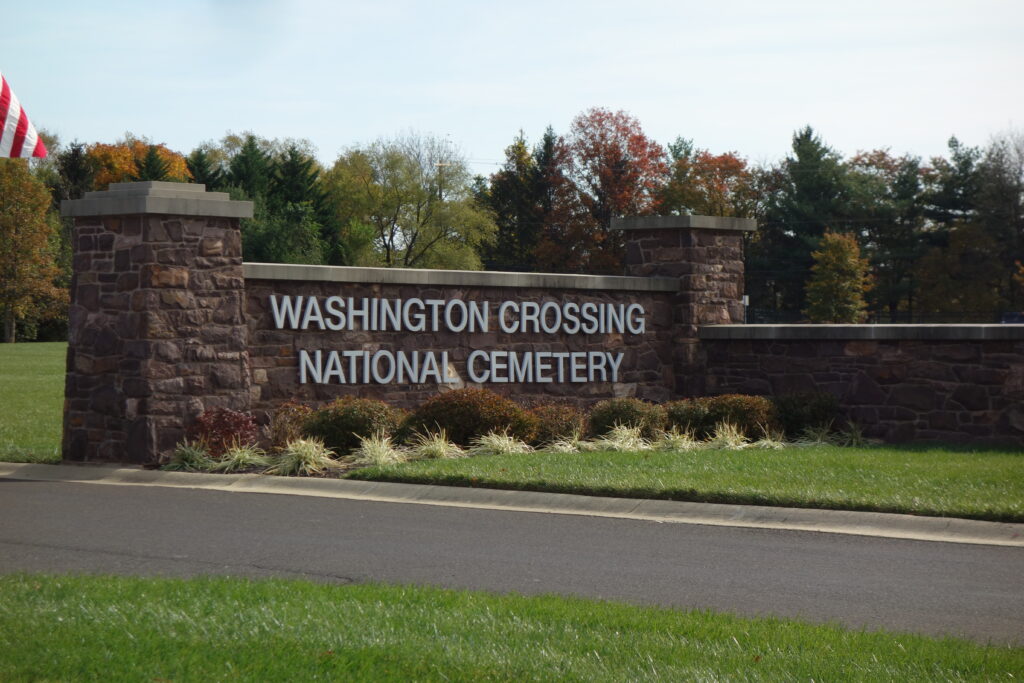 St. Patty's Day Party was postponed until the next day, Sunday, March 13th, 2022, from 1:00 – 4:00PM because o the weathe on Saturday.  We still had a great turn out and good food and fun.  The Auxiliary donated their 50/50 proceeds to the Home Association.  Thanks to our members who made the food, soda bread and deserts and to those who did the set up and clean up!
This year's Soup and Chili Cook Off was a success and alot of fun!  We had 14 Delicious Crock Pots of 7 Soups and 7 Chilis. Thank you to those who made a soup and/or chili and everyone for coming out and enjoying these delicious dishes.
First place was the Seafood Bisque made by Wendy Cain.  Second place was a four way tie in no particular order:  Turtle Rock Soup by Jim Fox, Ham & Bean Soup by Debbie Smith, Red Neck Chili by Todd Grube, and Hamburger Soup by Gayle Keyes.